Qubi3 is the smart but simple way to optimise every workspace. Powered by ResourceXpress it promotes the efficient management of meeting rooms, desks and huddlespaces.
Click on the following links to take a quick look at our animations showing how to use Qubi3 for desk booking and Qubi3 for meeting rooms or Huddlespaces: https://www.resourcexpress.com/how-to-videos/
Qubi3 is the next generation solution for managing your workspace: smart, flexible and intelligent, it makes maximum use of every desk, meeting room or huddlespace, optimising the office floor and minimising your carbon footprint.
Qubi3 makes office hoteling work for you.
Compact, simple to use and able to merge or standalone from existing booking systems, it reduces your real-estate costs ……one desk at a time.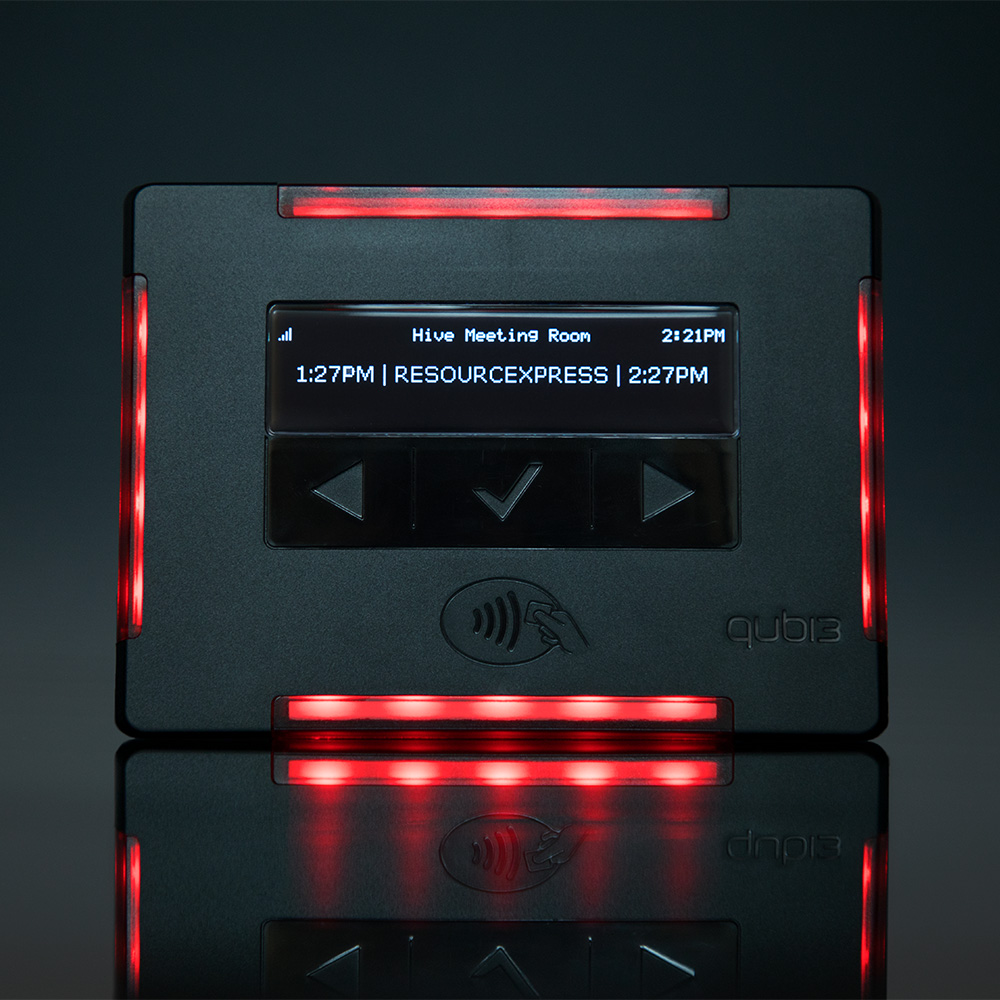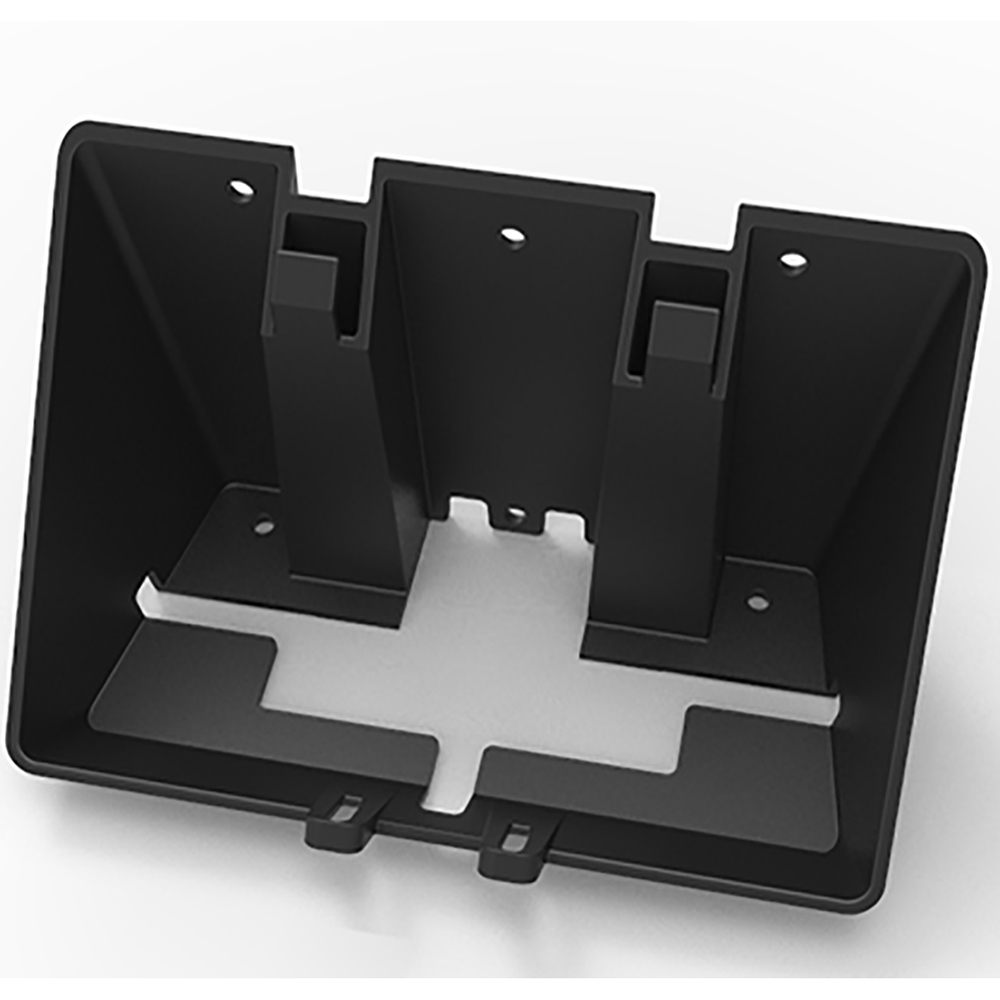 Secure, flexible, future-proofed technology

Reduces real-estate overheads by maximising space

NEW! Unique Qubi3 cradle accessory which can be used on desks or wall mounted to improve accessibility

Intelligent, adaptable and economical solution

Flexible display and LED modes to suit all types of workspace including desks, huddlespaces and meeting rooms

Unique LED countdown feature providing at a glance indication of near future availability for meeting rooms or huddlespaces!

Latest 3.12" OLED screen for a clear, bright display combined with simple touch pad control

Future-proofed, multi-frequency RFID reader options, for authenticated booking control

Thin client coded device with no operating system to minimise security threats – zero maintenance and central server management

Managed by the trusted ResourceXpress server technology for fully scalable workspace control, on demand booking, authorised check-in and a solution to the no-show problem

Expansion capability for sensor driven auto check-in, auto check-out and presence monitoring

5 way cable routing for ease of mounting and optimum concealment of power cables

Standard VESA, standard US single/EU/International gang box mounting holes

Transparent VHB glass mounting gasket supplied as standard
| | Requirements |
| --- | --- |
| | Requires a local or cloud based ResourceXpress server |
| | Details |
| --- | --- |
| | Connects via a ResourceXpress server (on-premise, SaaS or private cloud) to MS Outlook/Exchange, Office 365, G-Suite Calendar and a range of other supported booking systems. Also works with ResourceXpress in non-integrated (local) mode |
| | Interactive modes for check-in, check-out, extend and instant, on-demand booking – all simply carried out using RFID cards or tags in authorized mode or touch controls if authorization is not required |
| | Multi-frequency RFID reader options, for authenticated booking control |
| | Simple and secure low cost alternative to a traditional meeting room touch screen |
| | 5 way routing cable exit options for optimum concealment of power cables when mounting on a desk, workspace divider or outside a meeting room wall (glass or partition) |
| | Wi-Fi connectivity with secure HTTPS option |