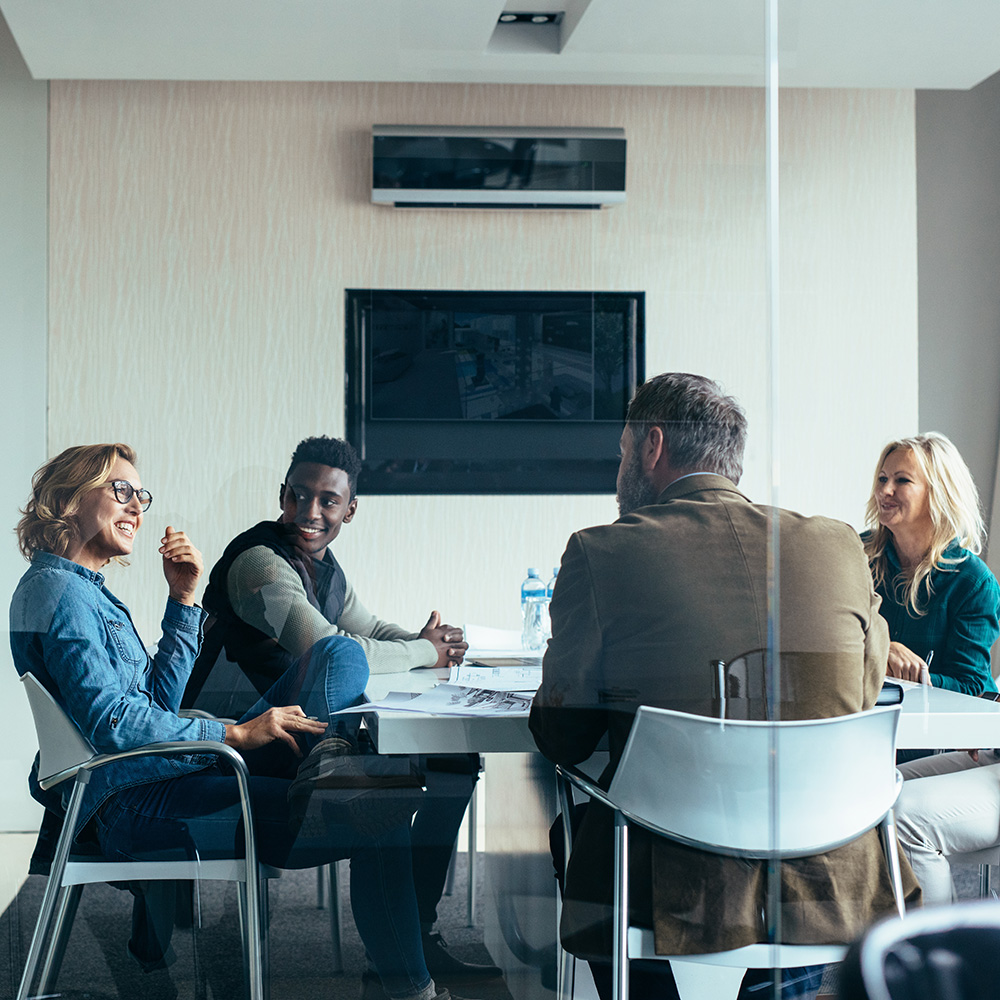 If you want all the functionality of using meeting room screens at a fraction of the cost then why not use Qubi3 devices instead of room screens?
Our Huddlespace license lets users deploy the innovative and low cost Qubi3 outside meeting rooms and in other communal workspaces as an alternative to more expensive room screens. This is particularly useful where there are lower profile meeting rooms or huddlespaces in use that need all the benefits of ResourceXpress room booking functionality but dont require more advanced features like customised graphics, dual language switching and on screen kiosk etc. Use the Aura range for your high profile meeting rooms and Qubi3 with huddlespace for your lower profile resources to ensure you get an even speedier return on your investment.
Qubi3's low profile and controllable LED's provide instant resource status availability and the ability to book on the fly, check-in or check out of a booking early to free up the resource for others to book and use.
The bright OLED display shows details of the now/next booking and users can use optional RFID authentication for instant bookings or use capacitive touch buttons to configure their bookings.
| | Requirements |
| --- | --- |
| | Requires MS Outlook, IBM (Lotus) Notes, Google Cal or Microsoft Office 365 account access |
| | An internet connection from the ResourceXpress server |
| | A suitable Windows server to host ResourceXpress .NET server application –see FAQs |
| | Details |
| --- | --- |
| | Fully customisable room screens to provide complete corporate branding for the system |
| | Central configuration for room and desk screen operation – changes to screen configuration deployed within 60 seconds |
| | Control of interactive screen buttons e.g. To disable at room booking if the room out of use for any reason |
| | Full system wide reporting for actual resource utilization |
| | Screen connectivity logs – screen errors available on the web page for real-time monitoring of large systems |
| | Dual language option and language file customization |
| | Optional email check-in for room bookings (Interactive version only) |