Choosing Desk Booking Systems – What Facilities?
There are many ways to manage your workspaces.
ResourceXpress software does not need any hardware to provide a simple way to find and book resources. Whether you want to manage huddle-spaces or desks, it has out of the box capabilities for searching and booking using either your enterprise mail and calendaring software, the RX Kiosk Web App or from any mobile device using the RX Mobile App. RX SaaS also comes with its own booking manager allowing you to manage reservations directly from the console. Standard data exporting and quick and easy chart reports are readily available to help you optimize usage, improve productivity and lower real estate costs.
You may not want every desk to managed by ResourceXpress but any resource that can be reserved for use should be controlled to:
Clearly display booked status (ie Free/Waiting Check-in/In-Use) at point of use or remotely using the kiosk or mobile app.
Allow checking-in for pre-booked resources to prevent no shows.
Allow checking-out of reservations to immediately free up resources for others
Provide usage data to identify under/overused resources
Display equipment resources available on the desk or within the huddle- space.
You can manage bookable desks with the cost effective ResourceXpress workspace license without using hardware devices at the point of use. Alternatively enjoy the full benefits of point use use devices with status indicating LEDs and authenticated RFID booking control using TD0350 or Qubi3 smart hardware solutions.
Choosing Desk Booking Systems – What Hardware?
Adding desk booking devices at the point of use to bookable desks provides across the floor visibility of free status and the ability to quickly authenticate booking actions. RFID and ResourceXpress also gives the option for touchless booking actions reducing cross infection risks in the workplace.
Authentication of desk booking prevents no-shows and makes sure resources are immediately freed up for others to use. Similarly, if a session finishes before the booking end time then users can check-out, again immediately freeing up the resource for others to use. If your desk work is going on a bit longer than anticipated then  if the resource is free for the following period, a simple swipe of the card can extend the booking.
Choosing Room Booking Systems – What Software?
All desk booking software isn't the same and one size doesn't fit all. The more a desk booking system can match your exact needs, the more efficient and cost effective it will be. We have a range of licences with different functionality all of which are easily upgradeable as your business grows and your needs become more sophisticated. Permanently assigned workspaces allow these space to be identified and searched for so colleagues who have an assigned workspace can easily be found using the RX Mobile App. Temporary assigned workspaces are semi permanent but can be freed up and added to the bookable pool for others to use when the owner of the resource sets their out of office agent in the RX User record.
Want more functionality to manage visitors, catering, reporting with departmental cost centers then we have seamless connectors to more advanced applications. ResourceXpress helps improve efficiency and lower costs, it also provides an innovative desk booking system that can also be used to manage any flexible work-space more efficiently. Our dynamic Kiosk application gives you powerful search and book features from strategically located stands within the office, from your desktop PC or on the fly via a mobile web app. Wherever your business takes you, ResourceXpress helps you find and book the best work-space to suit your individual needs.
Have It Your Way
ResourceXpress is available as a perpetual or subscription-based license.
It can be deployed as an on-premise application (virtual and hosted servers) or as a SAAS application (dedicated or multi-tenant).
Choosing Room Booking Systems – What Integrations?
Adding Qubi3 devices to bookable desks provides across the floor visibility of resource status and the ability to quickly authenticate bookings/check-in/check-out and extend reservations.
Adding meeting room screens enhances status visibility outside meeting rooms. ResourceXpress also has lots of great ways to customize the look and feel of the user interface, making it reflect that all important corporate image. Dual language capabilities, equipment status display and equipment fault reporting straight from the screen are great features to have.
One of the most productive features of room screens is requiring users to check-in and check-out using RFID or PIN authentication. This prevents no-shows and makes sure resources are immediately freed up for others to use. Similarly, if a session finishes before the booking end time then users can check-out, again immediately freeing up the resource for others to use. Meeting going on a bit longer than anticipated? If the resource is free for the following period, a simple swipe of the card can extend the booking so you can get on with your meeting uninterrupted.
If your meeting has just finished and you've agreed to re-convene same time, same place next week, you immediately secure your meeting room by selecting the future date booking facility right from the meeting room screen.
Want to use your own hardware for meeting room screens? No problem for ResourceXpress with clients for Android, Windows and iOS the choice is yours.
Choosing Desk Booking Systems – SaaS vs On Premise?
With ResourceXpress the choice is yours. Our on-premise application has been honed over many years' development, often introducing features requested directly by our customers.
More recently we put all this knowledge and experience into delivering RX SaaS. This has been designed from the ground up as a pure SaaS application with all the previous functionality from the on-premise server version.
Both versions have the same back end look with a single code structure so whether they choose to host ResourceXpress on-premise, on a virtual server or by using ResourceXpress cloud services with RX SaaS the experience and functionality is familiar.
Choosing Desk Booking Systems – Which Authentication Type?
One of the big discussion points surrounding resource management is authentication. Some organizations prefer to anonymize bookings some choose multi layered authentication. As with everything else ResourceXpress has comprehensive options for authentication to help optimize resource usage, maximize productivity whilst making it simple and unobtrusive to use.
PIN codes can be used to identify users who wish to reserve meeting rooms or bookable desks from meeting room screens or the Qkiosk app. PINs can be stored locally in the RX database or secure connection made to a customer's active directory account can be made using LDAP.  For customers without RFID access cards in use PIN codes are an easy way to start identifying bookings and enforcing some sensible control over their resources. Identifying booking also has the benefit of providing useful information for systems users such as the My Bookings view in kiosk which quickly displays a user's events for that day.
RFID cards and FOBs are widely in use in many organizations and can be used to identify and authorize resource bookings. The problem is the diversity of card types available makes supplying compatible readers a bit of a mine field. To compound this, RFID cards sometimes have different sectors of information stored on them and they use various encryption methods. This can mean that what the card reader outputs does not necessarily match what is store in the user record. As with everything we do ResourceXpress has a wide range of solutions and features built into our software to make sure we have the right solution for your needs.
Our ResourceXpress Aura range of meeting room screens and Qubi3 devices use the same tried and trusted RFID technology. We have built up expertise over many years working with different standards and providing different solutions for customers unique requirements.
The Aura range now includes three different upgradeable levels. So, you can start by choosing a screen with no reader and upgrading later with an integrated reader to suit your desired card type. This future proofs your investment in hardware and ensures you only pay for what you really need.
No RFID reader Lite model
Mifare
Mifare and HID (125kHz)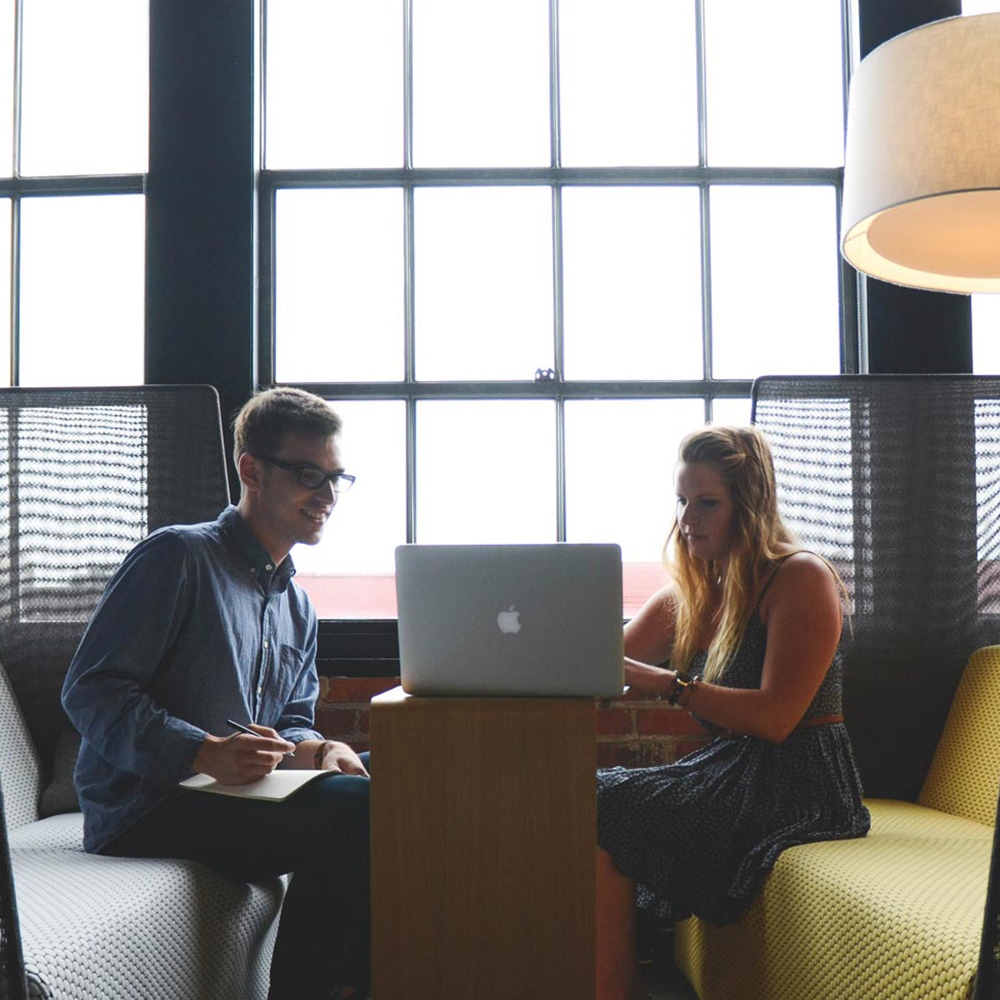 Choosing Room Booking Systems – Staying Focused on Your Business
One of the key benefits of RX SaaS is that we take all costs of provisioning the service using our Microsoft Azure hosting platform. Our customers simply pay an annual subscription based on the number resource profiles managed by our system. All remote support and software updates are included in the subscription cost.
Using the Microsoft Azure platform makes RX SaaS extremely scalable and with a range of packages from multi-tenant for smaller deployments to multiple dedicated servers strategically located around the globe with optional traffic manager for resilience and optimized performance.
On-premise still has its attributes and for customers who wish to keep all their data within the office perimeter or within their virtual server scope then on-premise is for you.
Whatever is best for your organization we have a solution to meet your needs.
For more information on ResourceXpress meeting room and desk booking systems visit our Youtube channel