Any number of QSigns can be configured for the licenced rooms providing a complete way-finding system for visitors and employees throughout the building.
It can be displayed on our own 32″ or 42″ stylish enclosures or small wall-mounted screens covering single floors or zones to large format TV's in reception areas covering the complete building.
If you're unsure what particular system will meet your room or resource booking needs, then submit an enquiry or request a demo. We'll be pleased to show you how ResourceXpress can have a positive effect on your office resource productivity.
More information can be downloaded from the section below (requires registration).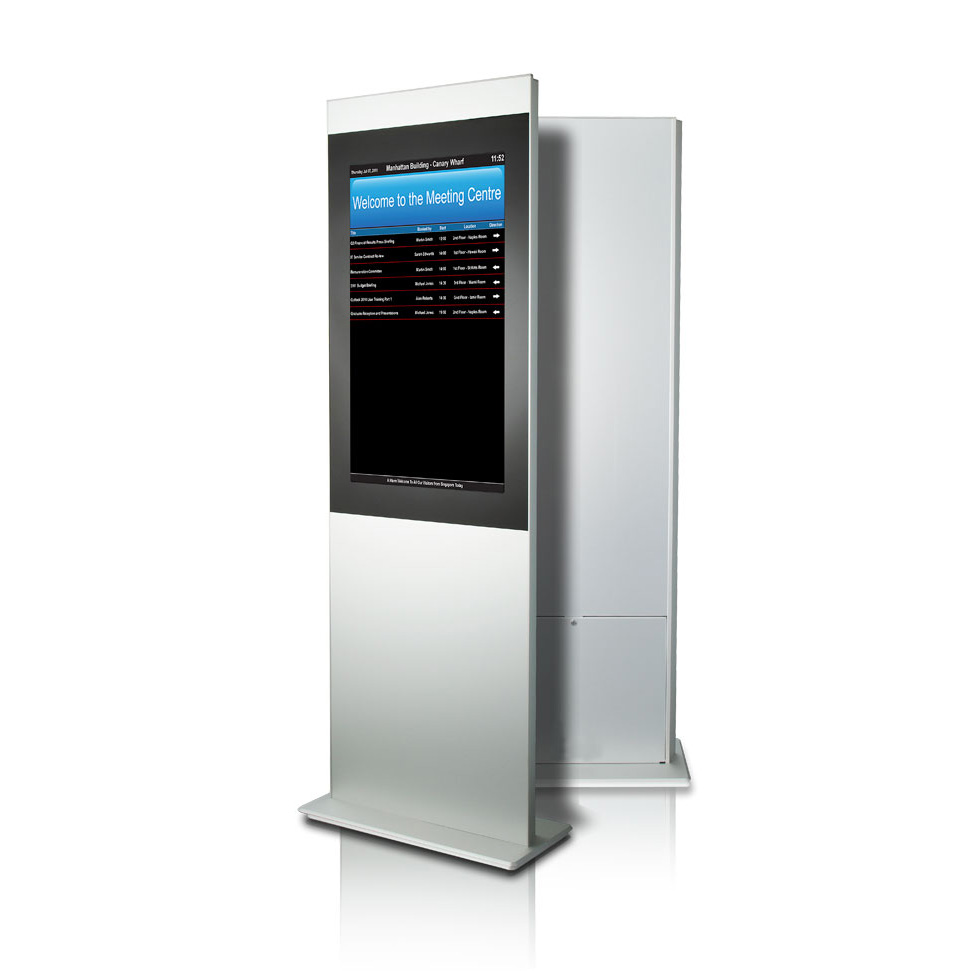 | | Requirements |
| --- | --- |
| | ResourceXpress server with one or more room configured room resource profiles |
| | Any Windows based PC, Android device or with an attached PC or TV screen with a horizontal screen resolution of 1024 or greater |
| | Details |
| --- | --- |
| | Multiple screen profiles can be configured for one or more rooms with auto-paging of content where necessary |
| | Works with multiple languages |
| | Information displayed includes event title, start and end times, organiser, location and directional/location information |
| | Links to ResourceXpress messaging for Company News, Health and Safety, Security and Alarm Testing Messages |
| | Header banner fully customisable for corporate branding |
| | Can be configured to sequence screen to other web page content e.g. travel, news or other digital content |
| | Can be used independently or in conjunction with room screens and/or QKiosk floor plan kiosks |